Specialized Care Options
We understand that everyone is unique. Sometimes, specialized services are required to ensure that each individual maintains his or her highest level of functionality while aging. To accommodate individuals requiring Alzheimer's, dementia or behavioral care, the Rouse Home proudly maintains two specialized units: Willow Lane and Cherry Court.
Willow Lane: Behavioral Care
Willow trees, by nature, are graceful – displaying long, flowing limbs. Standing beneath a willow tree, one can feel the strength and security it offers. It is the Rouse Home's goal to provide this sense of security and protection for the residents of Willow Lane. Willow Lane is a 19-bed household that provides and maintains comprehensive medical services for nursing home-eligible residents with psychological, behavioral and psychosocial needs. This unique behavioral household is designed for maximum resident safety and dignity, and offers a positive and healing environment. The household is restraint-free with modern, open living.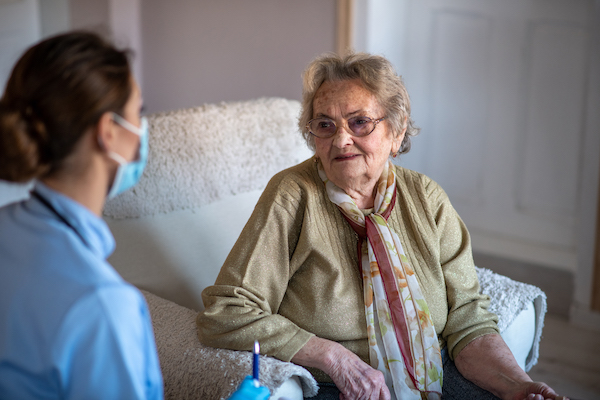 Cherry Court: Dementia and Alzheimer's Care
For individuals with Alzheimer's or other types of dementia, a routine and a sense of security are important. On Cherry Court, residents receive the Rouse Home's top-notch care in a 28-bed unit designed for maximum safety and minimum confusion. To ensure the highest quality of care possible, all Cherry Court staff receive special training to better understand Alzheimer's disease and related dementias. Family support and involvement are also strongly encouraged.
What Makes Cherry Court Unique?
A modified daily activity schedule, designed for participation and stimulation
Dedicated staff with routine work schedules
Newly renovated and adapted kitchen and dining facilities
A beautiful outdoor courtyard
A private salon and spa